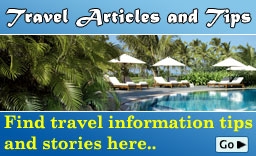 Goa Weather in January

Sunshine
Tempreture varies from 26 to 36 C in January
The search for the perfect beach destination in India leads to Goa. The small state located on the west coast of India is one of the most popular tourist destinations
Things to Do
Activities
Entertainment
Sights
Practical Information
Churches of Goa
There is much more to Goa than its beaches and nightlife. This tiny Indian state is also well-known for being home to a number of architectural marvels; mainly its historic churches that are a central part its culture. During their rule, the Portuguese settlers were a lot into Church building. They constructed a number of extremely stunning church buildings churches in Goa during their time.
History:
History says that at the time of their reign, the Portuguese forced the Goan natives to embrace Christianity. They destroyed the former temples and built churches on the same sites. Not only during the colonial times but even today, these Churches are not only known for their architectural splendor but are important tourist attractions in Goa. Every year, tourists from all around the world, visit the churches of Goa.
Architecture:
The architecture of Goa is an amazing mix of European, Indo-European and Portuguese church-building styles. Most of the Goan Churches were built between the 16th and the 17th century AD with lime plaster and laterite. Slight changes were done during the centuries, mainly for the restoration purpose.
Significance:
The churches of Goa have an important role to play in the cultural, social and religious life of the state and its people, from generations. Over one-fourth of Goa's population follows Christianity. Part of the Archdiocese of Goa that helps in their functioning as well, these churches have also contributed in education. A number of Goan churches are protected heritage sites.
List of Famous Churches in Goa: