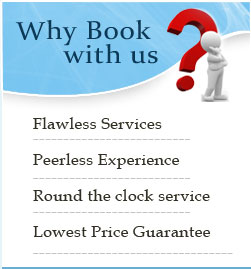 Goa Car Hire
The best way to explore the beauty & nature in the land of Sun, Sand and Beaches is to hire a car in Goa. This will help you travel and explore the wonderful locales of Goa in a comfortable and hassle free manner. There are several options for those willing to explore the beauty and idyllic charm of this tiny Indian state. With so many people operating in car rental services, hiring a car on rent is very easy and economical process.
With the help of car rental services, tourists can explore the length and breadth of this western Indian state. The tiny Indian state of Goa plays host to sun-drenched beaches, beautiful attractions, forts and churches. With car rental services, you can make your travel more enjoyable and hassle-free. You can either travel alone or accompany your friends & family. Through this you can have enjoyable time with your friends and close buddies.
You must have knowledge about different car rental services available in Goa that will make your travel free of all hassles. Small cars are best for 4 to 5 member (either family members or friends). On the other hand, big cars are a better choice for big groups. These cars are roomy and offer good mileage. Most of the cars are perfect for travelling across hills and beaches. With most cars having air-conditioning systems, a comfortable and relaxing journey is ensured. These drivers are well-mannered and ready to lend a helping hand for the guests in need.
There are several car hire services available in different parts of the state. As per your requirements and budgets, you can take your ideal pick. Rental and hiring services are offered by many agencies. Here you can either hire cars for 1 or 2 days or you can hire cars for the entire trip. There are various Car Rental service providers that offer reliable and economical chauffeur-driven car rental services in India.
There are two types of core services by Car Rental service providers in Goa that are mentioned below:
Full Day Car Rental Service
This type of service comprises of a package which is of 8 to 10 hours/80 to 100 kilometers. Use these services for local trips such as shopping, sightseeing, visiting hospitals and attending meetings.
Half Day Car Rental Service
The service offered comprises of a package which is of 4 to 5 hours/40 to 50 kilometers. This is very ideal for short trips in Goa where you do not desire to travel more such as nearby location and nearby shopping areas.