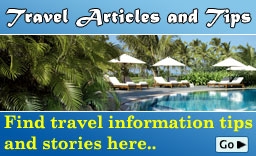 Goa Weather in December

Sunshine
Tempreture varies from 26 to 36 C in December
The search for the perfect beach destination in India leads to Goa. The small state located on the west coast of India is one of the most popular tourist destinations
Things to Do
Activities
Entertainment
Sights
Practical Information
History of Goa
The tiny Indian state of Goa gained prominence after the arrival of the Portuguese colonies. In the early 17th century, when the East India Company started gaining foothold in India, the Portuguese colonies had already established trade base of spice and other goods. Among the European colonies, the Portuguese were the first ones to colonize some parts of the Indian territory. Before the arrival of the Portuguese colonies, Goa had witnessed the reign of several Hindu & Muslim dynasties. The daily lifestyle of Goa is largely influenced by various social & cultural groups that once inhabited this western Indian state.
Early History of Goa
The evidence regarding the origin of Goa is ambiguous. Some scholars relate Goa to the Mahabharata age when this place was called 'Gomantak', which literally means the region of cows. The available historical evidences trace the root of Goa somewhere between 4th to 7th century BC. Suketavarman, Chandravarman and Ajitvarman are the names of the three rulers of the Mauryan empire who ruled this place. During this era, Buddhism too was introduced to Goa. Other dynasties that ruled over Goa are the Satavahanas, the Chalukyas, Yadavas, the Kadambas and the Vijayanagar Kingdom.
Islamic rule over Goa
Goa was subjugated by the Bahmani Sultanate in the year 1350 AD. However in 1370, just 20 years later the conquest, the Vijayanagar empire resurged to power and reconquered the area. The Bahamani Sultans of Gulbarga took over the empire of Goa again in the year 1469. After the collapse of the Bahmani kingdom, Goa came under the rule of the Adil Shahi dynasty of Bijapur.
Portuguese in Goa
The year 1498 marks the arrival of Vasco da Gama in Calicut followed by Old Goa. In the year 1510, Portuguese Admiral Afonso de Albuquerque led his force to attack on the Goan ruler Ismail Adil Shah and conquered Goa. Soon after they gained control over Goa, the Christian missionaries started converting the religion of the local populace. In 1542, Saint Francis Xavier arrived in Goa. The time period between 1560 to 1812 is referred to as an inquisition and witnessed the demolition of temples and forced conversions by the Portuguese invaders.
Maratha rule over Goa
In the 17th century, Chattrapati Shivaji, after the escape of Agra, began conquering the areas which he lost in the Treaty of Purendar to Mughal General Mirza Raje Jai Singh. Chattrapati Sambhaji, the eldest son of Shivaji, almost overthrew the Portuguese but their victory was hindered by a Portuguese army.
Goan Independence
Even after the independence of India in 1947, Goa remained under the Portuguese control. The prime minister of India Jawaharlal Nehru insisted upon the surrender of Goa and few other minor holdings by the Portuguese. However, Portuguese rejected their plea and this led to a tumultuous period marked by political debates, freedom movements and an army campaign. The first five months after re-joining the Indian territory, Goa was under the military rule. However, Goa became a part of the Indian Republic in 1987.