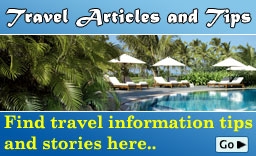 Goa Weather in March

Sunshine
Tempreture varies from 26 to 36 C in March
The search for the perfect beach destination in India leads to Goa. The small state located on the west coast of India is one of the most popular tourist destinations
Things to Do
Activities
Entertainment
Sights
Practical Information
Mosques of Goa
There is a misconception that majority of people in Goa are Christians, but it is not so. On the contrary, more number of people are followers of Hinduism and Islam as well. This beach state has a few mosques, which are visited by Muslims who wish to offer prayers. It was during the 14th century that Islam set its foot in Goa after popularity by the Delhi Sultanate. Thereafter, The Vijayanagar Kingdom campaigned hard to propagate Hinduism. But in the middle of the 15th century, after the victory of the Bahmani Sultanate of Deccan, again Islam found a footing. Muslim ruled over Goa until 1510 when Portuguese admiral Afonso de Albuquerque defeated Adil Shahi dynasty. The mosques in Goa are most valued by the local Muslims and are also popular tourist attractions also. Id-Ul-Zuha and Id-Ul-Fitr are celebrated on large scale in Goa.
Important mosques of Goa :
Jama Masjid :
Placed in Sanguim Taluka, Jama Masjid is one of the most revered Goan mosques, visited by a large number of Muslims. Erected during the last century, this important mosque is just 25 km away from Margao. In the year 1959, the mosque was renovated. The major highlight of this architectural beauty is that it has a dome-shaped structure with minarets on all four sides. This place every year becomes the venue of all the main Islamic festivals.
Safa Masjid :
The largest mosque in Goa, Safa Masjid, was built in 1560, by the Sultan of Bijapur Ibrahim Adil Shah. This mesmerizing mosque is located in one of small town of Goa, Ponda. The mosque was originally built in a well-maintained garden that had fountains but was later destroyed by the Portuguese. It has a pointed terracotta tiled roof and the prayer hall is constructed on a height. The Islamic walls are arched. But all its beauty was demolished by the Muslims. Id-Ul-Fitr and Id-Ul-Zuha are celebrated with great zeal here.
Surla Taar Mosque :
The history states that Ismail Adil Shah in 1560 AD, built over 27 mosques in Goa, out of which only a few are remaining. One of them is Surla Taar, placed in Surla village. While Surla is the village, Taar means the ferry point of the village. This mosque is quite close to the old ferry point. Though the very structure of the mosque doesn't look too old but a water tank, made in the front tells the history. Another attraction, this water tank has four steps on all its sides and has beautiful Mihrab arched architecture, all around its boundary. It was declared as a 'Protected Site', by the Department of Archives and Archaeology, a few years back.
Namazgah :
Namazgah is another beautiful mosque in Goa that was constructed by Mughal ruler Akbar on a picturesque hill in Bicholim. This mosque also consists of the tomb of Hazrat Abdullah Khan Shahid, which was visited by Sambhaji, the famous Maratha King. He prayed that he should win over the Portuguese rulers. He also offered grant for the maintenance of this mosque.