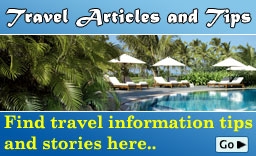 Goa Weather in March

Sunshine
Tempreture varies from 26 to 36 C in March
The search for the perfect beach destination in India leads to Goa. The small state located on the west coast of India is one of the most popular tourist destinations
Things to Do
Activities
Entertainment
Sights
Practical Information
Goa Language
Goa has witnessed a vibrant history which brought together a great combination of different cultures and religions. In the past, Goa saw a period of Christian, Muslim and Hindu rule.Because of this amalgam, there are a variety of languages which are spoken in Goa.
The main language which was spoken in Goa till the time it was under the Portugal regime was Portuguese. The mother tongue of Goans is Konkani. Along with Konkani, Marathi is also spoken widely. Both these languages are similar in sound and belong to the Indo-Aryan group of the family of languages.
While Konkani is the dominant language spoken in Goa, there are many more languages which are known to the people living in Goa. These languages include Marathi, Gujarati, Malayalam, Tamil, Telugu, Urdu, Bengali, English and Hindi.
Coming to the official language of Goa, as per the Daman and Diu Official Language Act, 1987, Konkani in the Devanagri is the official language of Goa. The act also states that Marathi can be used for official purposes.
As per figures, Konkani is spoken by 61% people and other main languages include Marathi, Kannada and Hindi. English is spoken in the major towns of Goa and it is used for writing and conversation.
So, Goa is a multi-lingual state and there are a number of languages which are spoken in Goa.