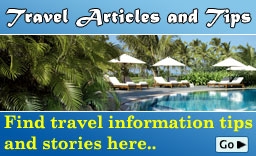 Goa Weather in December

Sunshine
Tempreture varies from 26 to 36 C in December
The search for the perfect beach destination in India leads to Goa. The small state located on the west coast of India is one of the most popular tourist destinations
Things to Do
Activities
Entertainment
Sights
Practical Information
Arts & Crafts
The confluence of different cultures is reflected in the various art forms of Goa. Portuguese influence on Indian crafts, or the opposite can be observed in the arts & crafts of Goa. Apart from traditional handicrafts, you will also get many hand-carved pieces made from natural elements like sea and coconut shells.
The creativity of the artisans is mirrored in the various arts & crafts items available in the stores. These art forms are very popular as souvenirs. The handicrafts serve as excellent decorative items.
Major Art and Craft forms of Goa :
Some of the main forms of art and craft in Goa are:
Embroidery and crochet work
Terracotta and pottery
Paper Mache craft
Jute macramé craft
Batik print work
Fabric work
Wood work
Fiber work
Brass metal wares are another typical art form of Goa. This is an ancient craft that has been passed on from one generation to another. You can get candle stands, bells, vase and other items made from brass.
Handicrafts :
You can also get dolls and jewellery carved out of stone and silver respectively. Coconut shell jewellery is another popular item that is sold here. Some other handicraft items are:
Sea shell craft
Wood carvings
Wooden lacquer ware
Woolen tapestry
Plaster of Paris works
Weaving
Bamboo works
Arts & Crafts Products :
You can get masks and jewellery carved out of coconut shells. Sea shell works on lampshades, curtain hangers, and mirror frames are very attractive. Purses, coasters, and other decorative items made of fiber are also quite popular. Bamboo flower baskets, pen holders, and mats are the other craft items that you can buy. If you like wooden works then you must get some wood carved items from Goa. Pottery items like flowering pots, figurines and other decorative items are also available in plenty.
Baga, Calangute, Candolim, Panaji and Colva are some of the best places for getting traditional Goan handicrafts.
The Goa Handicrafts Rural and Small Scale Industries Development Corporation Limited (GHRSSIDC) plays an important role in the promotion and marketing of the arts & crafts items in Goa.