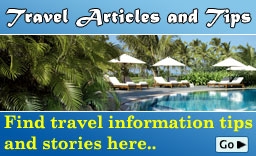 Goa Weather in December

Sunshine
Tempreture varies from 26 to 36 C in December
The search for the perfect beach destination in India leads to Goa. The small state located on the west coast of India is one of the most popular tourist destinations
Things to Do
Activities
Entertainment
Sights
Practical Information
Temples of Goa
With a majority of Hindu population, it is no wonder that Goa is filled with a number of Hindu temples. The temples of Goa are known for their aesthetic beauty and attractive architecture. The origins of the unique design and feature of temples in Goa can be traced back to the influence of the varied cultural influences of the state.
Each temple has a story behind it that is passed on from one generation to another. The Temple of Shiva at Tambdi Surla is said to be one of the oldest temples in Goa. It belongs to the 13-14th Century AD which was before the reign of the Portuguese. But the roots of the oldest temple, the Pandava Caves, can be traced back to the 1st Century AD.
Most of the temples of Goa feature the typical Hindu temple architecture where the main temple building is built around the shrine of the deity situated inside. Usually, the premises of the temples also contain a couple of smaller shrines that house the statues of other gods.
Most of the Hindu temples in Goa were destroyed and removed during the days when Portuguese was taking over Goa. Subsequently, many of the temples were rebuilt and re established much later.