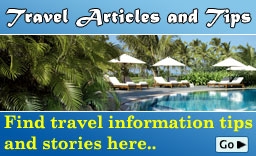 Goa Weather in September

Sunshine
Tempreture varies from 26 to 36 C in September
The search for the perfect beach destination in India leads to Goa. The small state located on the west coast of India is one of the most popular tourist destinations
Things to Do
Activities
Entertainment
Sights
Practical Information
Devaki Krishna Temple Goa
Temples in Goa are popular tourist destinations in the state. There are a number of Hindu temples in Goa that draw in devotees and visitors from all corners of the state. The Devaki Krishna Temple is one of the most well known and famous temples in Goa. The temple is situated in Marcel in Ponda Taluka which is located around 17 kilometers away from Panaji.
The Devaki Krishna Temple was built as a shrine for the deity of Devakikrishna. Devakikrishna is said to be a combined statue of Lord Krishna and his mother, Devaki. This is the only temple in Goa which has the mother-son combination idol for worship. The shrine for the deity was first constructed in Chorao Island. It was removed and shifted to Bicholim to escape destruction by the invading Portuguese power. The temple was finally reconstructed in its present location.
The main idol of the temples depicts Devaki standing with Lord Krishna as a child, right beside her. The idol has been made from black stone. The idol was sculpted to show the love of a mother for her son. It is an extremely artistic piece of artwork that brings out the bonding between a mother and her child very dramatically.
The Malni Purnima festival is one of the most prominent festivals celebrated in Devaki Krishna Temple. Celebrated during the January-February period, the festival attracts a number of devotees and worshippers from all parts of the state and outside. Other festivals and events celebrated at the temple include the Navarathri festival, the anniversaries of the temple as well as the Shri Chandika Yajna.
Idols of other deities located in the temple include the deities of Mallinath, Laxmi Ravalnath, Bhumika Devi, Katyayani, Dhada Shankar and Chodaneshwar. These idols were also removed and re-established along with the idol of Devakikrishna to escape the wrath of the Portuguese.
Before you quit, may I help you?
Kindly give us your requirement and our travel expert will help you to plan your tour.
Plan my Trip!