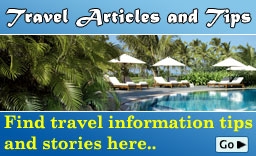 Goa Weather in March

Sunshine
Tempreture varies from 26 to 36 C in March
The search for the perfect beach destination in India leads to Goa. The small state located on the west coast of India is one of the most popular tourist destinations
Things to Do
Activities
Entertainment
Sights
Practical Information
Popular Restaurants in Goa
Goa is famous for its delectable cuisine and gastronomical variations. If you are planning to visit Goa, then be prepared to enjoy some of the finest and most tantalizing preparations of western India. Goan cuisine is also popular for its excellent seafood items prepared from the freshest of catches. Restaurants in Goa take full advantage of this aspect and ensure that their customers get to experience the true taste of Goa through their culinary skills. There are several popular restaurants in Goa that get a fixed stream of regular as well as first time customers daily.
Famous Restaurants in Goa :
Some of the most popular restaurants in Goa include:
East Meets West - Restaurant :
One of the most well known restaurants in Goa, East Meets West is a treasure chest for all food lovers. Located in North Goa, the restaurant offers a soothing ambiance along with a lush green garden. The menu of East Meets West Restaurant promises a spectacular variety of Indian, fresh seafood, tandoori and continental cuisine. Live music and a well stocked cocktail bar makes dining at East Meets West a unique experience that you must not miss.
A Reverie, Casa Portuguesa :
If you are looking for a place that would offer you a fine dining experience then it can't get any better than A Reverie, Casa Portuguesa. Located in Calangute near Panjim, this famous restaurant is a class apart from the others. Choose from some excellent continental dishes that are prepared in a slightly different and innovative way to give you a novel dining experience. It is the perfect place to choose if you are planning out a special occasion with your loved ones.
After Eight Restaurant :
After Eight Restaurant is a popular food joint that has been packaged beautifully to ensure that its customers enjoy a thoroughly fine dining experience. The restaurant has recently been renamed as 'After Seven Restaurant'. If you enjoy good music along with your food, then the restaurant will meet all your expectations. The cuisine offered at the restaurant is mainly Malaysian. Enjoy good food, great music and excellent service at After Seven Restaurant.
Bernards Restaurant :
A popular English style restaurant, Bernard's Restaurant offers a range of excellent European, Indian, Chinese and Goan cuisines. The ambiance of the restaurant has been designed to offer you a cozy and comfortable dining experience. The restaurant also offers sensational live band music along with other services to ensure that its customers have a memorable meal.
Brittos Restaurant :
For excellent authentic Goan cuisine, head to Brittos Restaurant located near Baga beach in North Goa. Its main specialties include fresh seafood items prepared from the freshest of catches. The restaurant also offers live band music, barbecues and karaoke music on selected days. Do not miss the special menu, painstakingly prepared on every Sunday to offer a truly mouth watering dining experience.