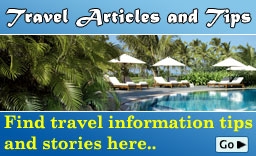 Goa Weather in December

Sunshine
Tempreture varies from 26 to 36 C in December
The search for the perfect beach destination in India leads to Goa. The small state located on the west coast of India is one of the most popular tourist destinations
Things to Do
Activities
Entertainment
Sights
Practical Information
Wildlife in Goa
Though Goa is known for its beautiful sandy beaches and famous churches, it also enjoys a thriving ecosystem. The environment of Goa is perfect for many species of animals and birds to flourish. A number of forests and dense woodlands exist on the Western Ghats of Goa. These forests are responsible for ensuring a blooming wildlife in Goa.
Thick vegetation and forests cover about one third of the landscape of Goa. These forests serve as shelter for almost 275 species of birds including both native and migratory. Apart from this, almost 48 species of animals and about 60 reptile species find shelter in these woodlands.
There have been various wildlife sanctuaries established in the Goa to preserve and protect the exotic wildlife. To ensure a wonderful habitat for the flora and fauna, the tropical climate of Goa plays a very crucial role.
Some of the popular Wildlife Sanctuaries in Goa are:-
Bhagwan Mahavir Wildlife Sanctuary
Bondla Wildlife Sanctuary
Salim Ali Bird Sanctuary
Cotigao Wildlife Sanctuary
Bhagwan Mahavir Wildlife Sanctuary
Bhagwan Mahavir Wildlife Sanctuary, situated in the eastern regions of Goa, is renowned as one of the largest in the state. The sanctuary sprawls over an area of 240 sq. km. This Wildlife Sanctuary provides excellent habitat for wild animals such as Indian Bison, Elephants, Sambar, and Wild Boar.
Bondla Wildlife Sanctuary
The Bondla Wildlife Sanctuary features a mini zoo and a deer park. The wildlife park is popular for providing shelter to various species of deer. Bondla Wildlife Sanctuary is also counted as one of the major tourist destinations in Goa.
Salim Ali Bird Sanctuary
Salim Ali Bird Sanctuary is a paradise for bird lovers. As the area of the sanctuary is covered with mangrove swamps, it becomes an ideal habitat for native and migratory birds. Visitors are amazed to spot birds of different sizes and colors.
Cotigao Wildlife Sanctuary
Sprawled over an area of 86.65 sq. km., Cotigao Wildlife Sanctuary is located at a distance of 60 km from Panjim. The sanctuary provides shelter to Wild Boars, Deer, Langur, Bison, Black Panther, and Pangolin. The guests could also visit Bela Lake in the sanctuary. Apart from this, there is a Nature Interpretation Centre where one could find faunal and botanical exhibits.