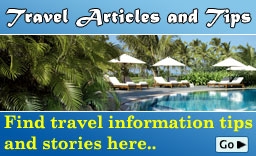 Goa Weather in August

Sunshine
Tempreture varies from 26 to 36 C in August
The search for the perfect beach destination in India leads to Goa. The small state located on the west coast of India is one of the most popular tourist destinations
Things to Do
Activities
Entertainment
Sights
Practical Information
Royal Chapel of St. Anthony Goa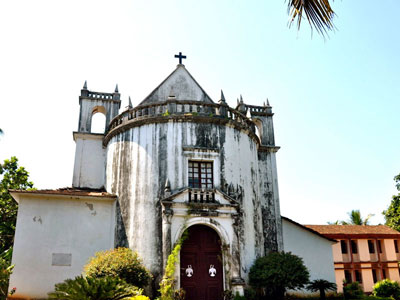 If Goa is known for its beaches, it is also known for its historically significant churches. The Royal Chapel of St. Anthony in Goa has so much to offer to the visitors that if you are in that state, you should definitely explore the church. If you want to get a hang of Portuguese culture, then, nothing is better than a visit to Goa and a visit to the churches in Old Goa is a must.
History:
The Royal Chapel of St. Anthony was built in the 17th century. This chapel is consecrated to the national Portuguese saint, St. Anthony. The Portuguese used to worship St. Anthony and he was the most respected figure; but unfortunately, the Royal Chapel of St. Anthony was closed down in 1835. This is surely not the end of the story of this historical chapel. The renovation process started in 1894. The Portuguese government took the initiative for the implementation of the renovation plans and in 1961, the church was re- inaugurated.
Architecture:
The Royal Chapel of St. Anthony is a semicircular small chapel. The facade exhibits unique style and it is not a copy of any famous architectural design. The belfries are fascinating and they render a fortress like look to the facade. The doorway features a semi circular arch and twisted pilasters. The shutter exhibits the famous Augustinian symbol of the pelican feeding its offspring. The interior of the church is truly mesmerizing with its clerestory windows and rich ornamentation.
Location and Access:
The Royal Chapel of St. Anthony nestles in the western side of St. Augustine's tower in Old Goa. Old Goa is just 9 kms away from Panaji, the capital city of Goa. You can opt for either of the transport options, car rentals, taxis, state transports or even ferry services.