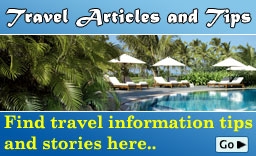 Goa Weather in August

Sunshine
Tempreture varies from 26 to 36 C in August
The search for the perfect beach destination in India leads to Goa. The small state located on the west coast of India is one of the most popular tourist destinations
Things to Do
Activities
Entertainment
Sights
Practical Information
Church Of St. Cajetan Goa
The Church of St. Cajetan is one of the most beautiful churches in Goa. The church also houses a convent. This 17th century church is one of the few remaining domed Goan churches. It is one of the finest examples of European architectural styles.
History:
The Church of St. Cajetan was built in the 17th century by Italian friars of the order of the Theatines. Pope Urban VIII had appointed the Italian mendicants for spreading the word of Christ in Golconda. They were not permitted to work in Golconda, so they came and settled down in Goa. This was in the year 1640, the site was acquired by them in 1655 by a Royal order.
Architecture:
The Church of St. Cajetan has been designed borrowing from several different styles. You will see Greek as well as Baroque style of architecture inside this church.
As you enter, you will see two bell towers, located on either side of the main entrance. Corinthian architectural style is visible in the columns and pillars. These columns support the pediment and niches, numbering four. The niches houses statues of apostles.
The Greek style of architecture is evident in the main building of the church. Facing the Corinthian columns are four piers. There is a cross that appears oblong externally and has a nave that ends in a apse. The piers support a dome, resting on a drum with a lantern on top. The vaulted nave and aisles have floral motifs.
The altars bear evidence of the influence of Baroque style. The main altar is dedicated to the Our Lady of Divine Providence. Adjacent to the main altar, on either side stands two rooms with domed ceilings. These are the sacristy. The other six altars of the church have exquisite carvings and gild workings. There are some Italian paintings adorning the altars.
The design of the church is influenced by St Peter's Church in Rome.
Location:
It is located just opposite to the Se Cathedral, just beyond the Rua Direita.
Access:
You can drive along NH4 route to reach the church.