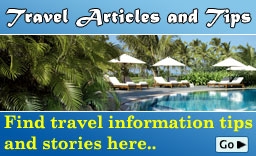 Goa Weather in August

Sunshine
Tempreture varies from 26 to 36 C in August
The search for the perfect beach destination in India leads to Goa. The small state located on the west coast of India is one of the most popular tourist destinations
Things to Do
Activities
Entertainment
Sights
Practical Information
Church of the Carmelites Goa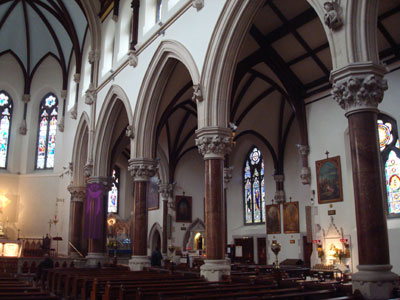 Goa is known to be the land of historical churches and also a famous pilgrimage spot. One cannot really ignore the immense significance of its rich religious history. And it is in this context, that the Church of the Carmelites in Goa deserves special mention. This church enjoys a special significance when the history of Christianity in Goa is taken into account. Apart from its religious connotation, Church of the Carmelites is also a powerful evidence of Portuguese hegemony in Goa.
A visit to this church is recommended during a tour of Old Goa. Although the building lies in ruins, you would still feel nostalgic about the aura of the Church of Carmelites as you stand in front of the altar or a raised pavement and the facade. The Church of the Carmelites once used to be a fine manifestation of medieval architecture and design.
History of Church of the Carmelites:
Though there is nothing much to see now, one cannot ignore the immense historical significance of the Church of the Carmelites. It was constructed in the year 1621. The church reflects the rich history of Goa. The church was not maintained after the Carmelites were expelled from Goa in 1707 on the ground of refusing to obey the Oath of Allegiance to the king.
Location:
The Church of the Carmelites is located to the southeast corner of the Church of St. Cajetan. It is beautifully perched on the top of the hill close to the Chapel of Our Lady of the Mount. The church enjoys quite a prominent location in Old Goa.
Access:
It is not difficult to reach the Church of the Carmelites. One can avail the bus route from Goa, Karnataka and Maharashtra. The Kadamba bus stand of Panaji is well connected to almost all the major corners of Goa. One can even avail the Frank Shipping boat service from Mumbai to Panaji. The car rental services are equally impressive. But, it would be really exciting to hire a motorcycle taxi and the other common option is ferry services.