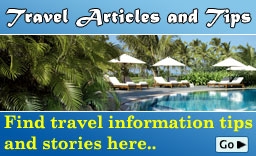 Goa Weather in October

Sunshine
Tempreture varies from 26 to 36 C in October
The search for the perfect beach destination in India leads to Goa. The small state located on the west coast of India is one of the most popular tourist destinations
Things to Do
Activities
Entertainment
Sights
Practical Information
Football Goa
Goa is one of the leading states in India when it comes to sports. The Goan People enjoy sports as much as their food and music. Football is the leader among the popular sports in Goa. Goa is the only other state except West Bengal and Kerala where football has a strong following.
History :
The history of Goan football goes back to 1883, when the game was introduced to the state by an English priest. The simplicity of the game and Portuguese cultural influence probably accounted for the game gaining fast popularity.
The first football match played in Goa was probably in 1900 in Panjim. The first club was formed in 1905 in the coastal village of Colva in Salcete, called Boys Social Club. Soon, clubs began to be formed by many individuals like the Churchill brothers, or by corporate entities like Dempo. The Goa Football Association, called 'Associacao Futebol de Goa', was formed in 1959.
The first major tournament was held in 1970 - the Bandodkar Gold Trophy, which was later recognized as a national tournament. The first Santosh Trophy was held in Goa in 1972. Goa first emerged winners in the Santosh trophy in 1982.
Current Status :
The football clubs in Goa have come a long way form their humble beginnings. Today, the Goan clubs are among the best in the country and they put up strong competition to the big names of Indian Football like East Bengal and Mohun Bagan of Kolkata. Salgaokar, Churchill Brothers, Dempo, Vasco and Sporting Clube de Goa are the major football clubs in Goa.
Recent developments have proven that Goan football is taking giant leaps. The Dempo club has recently announced an exchange program with the Portuguese football giants - FC Porto.
The affinity towards Portugal exists in every aspect of Goan life. The Goan people vociferously support Portugal during any international event. Young and old alike come out in the streets and cheer their favorite team. The clubs, restaurants and hotels are quick to catch in on this frenzy. Goa resembles Portugal for a few days as you can see Portuguese flags all around.