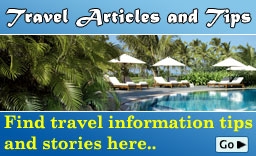 Goa Weather in January

Sunshine
Tempreture varies from 26 to 36 C in January
The search for the perfect beach destination in India leads to Goa. The small state located on the west coast of India is one of the most popular tourist destinations
Things to Do
Activities
Entertainment
Sights
Practical Information
Braganza House Goa
Located in the sleepy, charming village of Chandor is one of the oldest colonial mansions of Goa. The Braganza House in Goa is one of the last remaining structures that date back to the pre Portuguese times in Goa. The architecture and the beautifully preserved interiors take you back in time as you take a tour of the house.
The Braganza House in Goa was built by the Braganza family in the 16th century. You walk down the palm shaded avenues to the front entrance of the house. The two storey facade of the house greets and invites you to explore the various delights that lie hidden in the rooms. The library is one of the largest private libraries of the state. Located in the village square, the Braganza house has an interesting historical background.
The house was built by the Braganza family for their two sons. One of the family members, Menezes Braganza, was a noted freedom fighter. The family was forced to leave the house in 1950. After 12 years, when the family returned, they were amazed to discover that the house was unscathed.
The western wing of the house was renovated. Beautiful chandeliers and stained glass windows are some of the things that will catch your eyes. This wing is known as the Menezes Braganza House. The eastern wing is known as the Braganza Pereira House. Filled with old furnishings, this part of the house carries the scent of old times. There is also a chapel and a ballroom in the house. Much of the original works have been retained and the place bears an essence of bygone eras. If you go out at the back, you will come across a fruit orchard.
The Braganza family still resides in the Braganza House in Goa. Aida de Menezes, the oldest member is part of the eighth generation of the family to reside in Goa. The gleaming 28 windows of the house bid you a cheery welcome as you begin your exploration. As you walk along the rooms and hallways, you come across priceless pieces that have been standing here for centuries. A porcelain Macao, two porcelain vases, crystal chandeliers, and a huge coconut are some of the interesting pieces that you will come across.
Before you quit, may I help you?
Kindly give us your requirement and our travel expert will help you to plan your tour.
Plan my Trip!