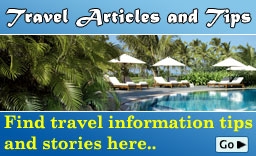 Goa Weather in June

Sunshine
Tempreture varies from 26 to 36 C in June
The search for the perfect beach destination in India leads to Goa. The small state located on the west coast of India is one of the most popular tourist destinations
Things to Do
Activities
Entertainment
Sights
Practical Information
The Naval Aviation Museum Goa
The Naval Aviation Museum is one of the most popular museums in Goa. The Naval Aviation Museum in Goa is the first naval museum that was set up in Asia. The popularity of the museums draws in crowds from all corners of the state and outside. If you wish to visit an interesting place during your leisurely time in Goa, the Naval Aviation Museum in Goa would be an ideal choice.
The Naval Aviation Museum is located on the Vasco-Bogmalo road in Dabolim, 6 kilometers from Vasco da Gama. The museum was set up in 1998 and has become extremely popular over the years. The museum is a tribute to the Indian Naval wing and its contribution to the country and its people.
The Naval museum is home to a selected few naval aircrafts that have at one point or the other served the homeland. Though the museum had started out on a small scale with only 6 aircrafts, today it has grown into one of India's largest naval museums. You will be thoroughly impressed by the collection of 12 royal aircrafts that stand proudly on the grounds of the museum.
Naval Aviation Museum - Exhibits:
The star attractions in Naval Aviation Museum in Goa include:
Giant Lockheed L-1049G Super Constellation
Vampire
Alize
Sealand
Sea Hawk
Dove
Sea Harrier
Hughes
Apart from the aircrafts, the museum also exhibits sensors, safety equipment and weapons that were used by the naval aircraft people. The museum has a weapons and armaments gallery that showcases a number of different types of torpedoes, bombs, cannons and sensors that have been used by the aircrafts.
You will also get to see some rare photographs that depict the tale of Goa's fight for independence and related artifacts. The detailed footnotes that are provided along with the photographs offer more information regarding the origin and history of naval aviation in India.
The museum has also recently added a multimedia games section that is a huge hit among the children and the old alike.
Before you quit, may I help you?
Kindly give us your requirement and our travel expert will help you to plan your tour.
Plan my Trip!