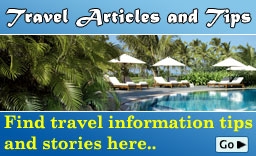 Goa Weather in June

Sunshine
Tempreture varies from 26 to 36 C in June
The search for the perfect beach destination in India leads to Goa. The small state located on the west coast of India is one of the most popular tourist destinations
Things to Do
Activities
Entertainment
Sights
Practical Information
State Archaeological Museum Goa
The State Archaeological Museum is one of the prime tourist attractions in Goa. Located in the Old Goa district, the State Archaeological Museum in Goa is a truly magnificent structure that will beckon you to come and experience the rich history and culture of charming Goa.
The State Archaeological Museum in Goa was established at the site of the deserted St. Francis of Assisi convent. The convent had been left to negligence for many years ever since it was shut down in 1835 by the Portuguese Government. To establish a grand museum in its place, extensive recovery and renovation was undertaken by the government. The museum was eventually set up under the guidance and support of the Archaeological Survey of India (ASI).
State Archaeological Museum - Exhibits:
The State Archaeological Museum has been divided into a total of 8 galleries that house some of the richest collections and artifacts in India. The exhibits of the museum are a combination of ancient Hindu period antiques as well as portraits, paintings and artifacts belonging to the reign of the Portuguese in Goa.
To start with, you can enter the museum through the Key gallery that houses books, materials and tools that highlight the ancient history of Goa. The copper coins belonging to the 3rd century BC, rings, copper nails, bust of Siva and Parvati and other Brahmanical deities are some of the main attractions.
As you venture further into the museum, you will be mesmerized by the architectural pieces belonging to the prehistoric and late mediaeval period. Different types of Shikharas, sati-stones, hero-stones and important inscriptions are some of the main attractions that are a must see in the museum.
The museum also holds many artifacts related to the Portuguese rule in the state. The wooden statue of John the Baptist, paintings of famous Portuguese Governors such as Fernando Martings Mascarenhas and Pedro de Castro, wooden sculptures of infant Jesus and St. Mary, St. Joseph and St. Francis Xavier are extremely interesting.
Not to be missed are the portraits of the renowned explorer from Portugal, Vasco da Gama and Alfonse Albuquerque.
Before you quit, may I help you?
Kindly give us your requirement and our travel expert will help you to plan your tour.
Plan my Trip!