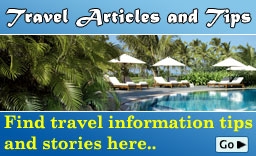 Goa Weather in June

Sunshine
Tempreture varies from 26 to 36 C in June
The search for the perfect beach destination in India leads to Goa. The small state located on the west coast of India is one of the most popular tourist destinations
Things to Do
Activities
Entertainment
Sights
Practical Information
Art Gallery and Handicraft Center Goa
While holidaying in Goa, there are a number of museums and art galleries that you can visit during your leisure time. The Art gallery and handicraft center in Goa offers a truly spectacular array of art pieces that will impress you with their play of colors, shades and shapes.
The Art Gallery and Handicraft Center in Goa is a very popular tourist attraction in Goa. You can easily spend an interesting couple of hours strolling through the different sections of this gallery.
Big Foot Art Gallery in Goa:
A major attraction of the art gallery is the Big Foot Art gallery. The initiative to open this gallery was taken to mainly provide a platform where aspiring enthusiast and talents could promote their talents for the world to see. But the gallery also showcases many pieces of art produced by famous Indian artists.
The big foot gallery organizes 3 day shows that are aimed to attract young talents who are interested in exhibiting their art work. It is an extremely innovative idea which even attracts schools to come and encourages their students to take part in the sit and draw competitions conducted by the gallery.
Handicraft Center in Goa :
Situated very near to the art gallery is the handicrafts center which is also a must visit. The handicraft center is also a popular attraction in Goa. The center has an interesting and varied collection of handicrafts. The products made from cane, terra-cotta, bamboo, sea shells and clay are worth taking a look at. These products are fine examples of Goan folk traditions. They also make wonderful gifts and souvenirs. You can also purchase some of the artifacts that are kept on sale at the handicrafts center such as locally manufactured garments.
While the handicrafts center deals with only Goan artifacts, the art Cottage displays a wide range of jewelry and other handicraft items from all over the country.
Before you quit, may I help you?
Kindly give us your requirement and our travel expert will help you to plan your tour.
Plan my Trip!