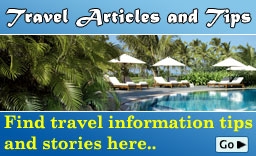 Goa Weather in June

Sunshine
Tempreture varies from 26 to 36 C in June
The search for the perfect beach destination in India leads to Goa. The small state located on the west coast of India is one of the most popular tourist destinations
Things to Do
Activities
Entertainment
Sights
Practical Information
Crocodile Spotting in Goa
Crocodile spotting in Goa carries with it a notion of adventure, yet on board a boat you can forget about the dangers of the ominous looking crocodiles. Instead, you can thrive in the glory of pure natural beauty that surrounds you. A crocodile spotting tour in Goa often doubles up as a river cruise through the rivers of the state.
The route for crocodile spotting in Goa starts from the Mandovi River and follows the water channels till Zuari River. You will pass along the swampy, marshlands of Chorao Island as you progress on your crocodile watching trip in Goa.
Your crocodile watching in Goa also includes a trip through the brackish waters of Cumbarjua canal. This Canal is the link that connects the Zuari and the Mandovi River. This 15km long canal is the best place for crocodile spotting in Goa. There is an interesting legend attached to the canal and the crocodiles that have given the crocodiles the name "muggers". It is believed that about a 100 years ago, some of these crocodiles were floated in the waters to keep away enemies.
The one unique feature that separates these "muggers" from other crocodiles is that they have successfully adapted and prospered in saline water, whereas crocodiles are freshwater creatures. The mangrove forests are also home to various fishes and mollusks. You will also get glimpses of the colorful bird life that is present here.
As you ride through the waters that are the breeding grounds for crocodiles, you can rest assured. The crocodiles are peaceful and harmless creatures, and are used to human presence. There are rarely any reports of them attacking anybody. During your trip of crocodile spotting in Goa, you will catch them lazing about in the sun. You also get a chance to spot some dolphins that live in these waters. The delight of catching playful dolphins peeping out of the water as you take in the beauty of the surrounding makes your trip worthwhile.
October - May is the best time to embark on such crocodile watching trips.
Before you quit, may I help you?
Kindly give us your requirement and our travel expert will help you to plan your tour.
Plan my Trip!