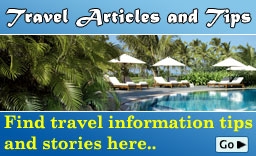 Goa Weather in October

Sunshine
Tempreture varies from 26 to 36 C in October
The search for the perfect beach destination in India leads to Goa. The small state located on the west coast of India is one of the most popular tourist destinations
Things to Do
Activities
Entertainment
Sights
Practical Information
Shigmotsav
Goa, a land of spectacular views, picture perfect locales, mesmerizing festivals and warm hospitality, welcomes you to come and be a part of its famous festivities. The population of Goa loves to paint its towns red with the colors of their festivals, accompanied by grand celebrations and merry making. Shigmotsav is one of the popular festivals of Goa. It is essentially a festival of colors and celebrated with a lot of pomp in the state.

The festival of Shigmotsav is the Goan version of the Hindu festival known as Holi. It is celebrated over a period of 4 days during the month of March. Shigmotsav is essentially a festival of people who live in the rural parts of Goa. The farmers and village folks start the celebration of Shigmotsav by offering prayers from the day of the 9th moon. It is carried out till the full moon day. The celebrations are a way of saying goodbye to the winter season and welcoming spring.
Shigmotsav in Goa is an extremely colorful and vibrant festival. People from all over Goa take part in this festival. The spotlight is on the farmers and villagers during this season as they are given a chance to display their talents in traditional musical and folk art.

During the festival of Shigmotsav, the streets of Goa are filled with people who cheer the parade that passes down the roads. The parades include beautifully decorated floats and traditional folk dancers as well as street dancers. The floats depict the tales of Lord Krishna killing the demons along with other traditional themes.

The festival is financed by the local authorities of Panaji, Mapusa, Vasco and Margao. The celebrations which take place on a smaller scale among laborers and villagers are termed as Dhakto Shigmo or small Shigmo and the celebrations which take place on a larger scale are termed as Vodlo Shigmo or big Shigmo.

The final day of the festival is the day of Rang Panchami when the people play with color by smearing each other with red powder known as gulal.


Before you quit, may I help you?
Kindly give us your requirement and our travel expert will help you to plan your tour.
Plan my Trip!