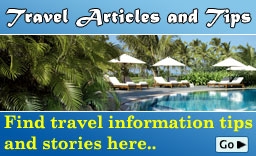 Goa Weather in October

Sunshine
Tempreture varies from 26 to 36 C in October
The search for the perfect beach destination in India leads to Goa. The small state located on the west coast of India is one of the most popular tourist destinations
Things to Do
Activities
Entertainment
Sights
Practical Information
Igitun Chalne
Goa, a land of unparalleled beauty, color and vibrancy never fails to mesmerize its guests and visitors with its wide range of unique offerings. Visiting Goa during the course of its many festivals is an excellent option as it allows you to experience the true spirit of Goa in all its glory. Igitun Chalne is one of the most famous festivals celebrated in the state today.

Igitun Chalne is celebrated in the month of May. It is conducted in the temple of Sirigao located in Bicholim Taluka. Bicholim is situated in the northern district of Goa and over the years, has turned out to be a major cultural and educational center in Goa. The district attracts a number of tourists and visitors every year.
The festival of Igitun Chalne in Goa is celebrated to pay respect to Goddess Lairaya. The daunting ritual of this festival requires the staunch devotees of Goddess Lairaya to prove their utmost devotion and belief in their goddess by performing a daring task. The devotees are required to walk across a path of burning coal. Though it seems like a painful task, the festival has become extremely popular and has become a part of the traditions of the people of Goa. Thousands of people come from every corner of the state and outside to watch the rituals and cheer the devotees as they perform the daring walk. The frenzied atmosphere combined with the religious enthusiasm adds up to the overall excitement associated with the festival. The spectacle of devotees walking over the burning coal amuses most foreign visitors for whom it's a novel sight. The term 'Igitun Chalne' actually means fire walking. The actual ritual of walking across the fire coals happens during the night and it is followed by revelry and merry making.


Before you quit, may I help you?
Kindly give us your requirement and our travel expert will help you to plan your tour.
Plan my Trip!