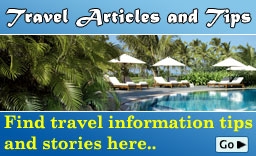 Goa Weather in December

Sunshine
Tempreture varies from 26 to 36 C in December
The search for the perfect beach destination in India leads to Goa. The small state located on the west coast of India is one of the most popular tourist destinations
Things to Do
Activities
Entertainment
Sights
Practical Information
Christmas in Goa
Christmas in Goa is a time of celebration, prayers and festivity! Christmas is one of the most important festivals that are celebrated in Goa. If you are wondering about the best time to plan a visit to Goa, Christmas time will prove to be a very good option. The celebration of Christmas in Goa starts from the beginning of the month of December itself and carries on till the 25th of the month.
Rituals of Christmas in Goa
Christmas in Goa is celebrated to mark the birth of Lord Jesus Christ. Though it is originally a Christian festival, the entire population of Goa, including people from other religions also celebrate Christmas by joining in the revelry and merry making. Goa celebrates its Christmas in a truly spectacular way. Everybody in the state loves to spread the message of love, peace and affection for each other by engaging in the Christmas festivities of Goa such as gifts exchanging, partying, dancing, drinking and eating.
On Christmas Eve, people, especially the Goan Catholics, dress in their best clothes and set out with their family members to attend the midnight mass that go on till the wee hours of the morning. The streets of Goa are filled with people singing, shopping and dancing. Men dressed in Santa suits can be seen wandering down the streets offering sweets and snacks to little children. Houses are decorated beautifully using stars, shining lights and clay lamps. Shops and homes proudly show off their gaily decorated Christmas trees.
There is non stop partying during Christmas time in Goa. The beaches and main city hubs are thronged by people who wish to dance the night away with their family, friends and loved ones.
Churches to Visit during Christmas in Goa
The Basilica of Bom Jesus
The Church of St Anne
The Church of Our Lady of Rosary
The Se Cathedral
The Reis Magos Church
The Church of St Francis of Assisi
Before you quit, may I help you?
Kindly give us your requirement and our travel expert will help you to plan your tour.
Plan my Trip!