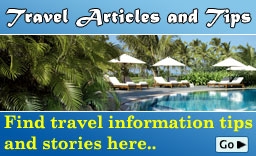 Goa Weather in June

Sunshine
Tempreture varies from 26 to 36 C in June
The search for the perfect beach destination in India leads to Goa. The small state located on the west coast of India is one of the most popular tourist destinations
Things to Do
Activities
Entertainment
Sights
Practical Information
Vasco Goa
Situated 29 km to the southwest of Panaji, Vasco da Gama is a busy port town lying on the narrow western tip of Marmagoa peninsula, jutting into the Arabian Sea at the mouth of the Zuari River. Named after the Portuguese explorer Vasco da Gama who discovered the sea route to India centuries ago, Vasco was formerly one of the busiest ports on the west coast of the Indian subcontinent. Even today, the town remains a key shipping centre and a transport hub for sea, air and rail travel to Goa.
The main town of Vasco da Gama is well laid out, almost in a straight line running alongside parallel roads that are interconnected by small bylanes. Mormugao port, one of the few natural harbors in India lies mere 4 km from the city center.
Tourist Attractions in Vasco:
Beaches : Most important among the tourist attractions in Vasco da Gama are the spectacular Bogmalo beach - lying 8 km to the southeast of Vasco, and the beaches of Majorda, Colva, Benaulim, Velsao, Cavalosim, Canaguinim and Betalbatim, all within easy access from the port town.
The Naval Aviation Museum: Inaugurated at Dabolim, Vasco in 1998, this museum showcases India's Naval Aviation history, a collection of aircrafts, weapons, sensors, safety equipment, rare photographs and various related artifacts.
Mormugao Port: This natural harbor is among a few of its kind in India, and enjoys immense importance from commercial aspect. Numerous cruise ship sail in every morning to the port, making for interesting sights from the pilot point.
Japanese Garden: Lying at the zenith of the Mormugao ridge, this garden contains the ruins of the Fortaleza Santa Catarina. Besides this fort, other attractions of the garden are the Shri Durga Mata Shiv Mandir and a small beach.
Also prominent among Vasco's stellar attractions are the old Portuguese villages in the interior, which cast a quintessential charm of their own.
Access to Vasco:
A premier transport hub in Goa, Vasco Da Gama is easily accessible by road, rail, air and sea. The Dabolim airport lies 4 km southeast of Vasco. Most trains coming to Goa, stop at Vasco's railway station. The Kadamba Bus Stand, located 3 km northeast of the town, has regular buses leaving for Panaji and for Margaon.
Before you quit, may I help you?
Kindly give us your requirement and our travel expert will help you to plan your tour.
Plan my Trip!