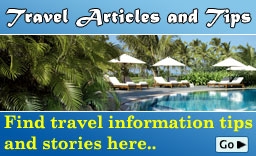 Goa Weather in June

Sunshine
Tempreture varies from 26 to 36 C in June
The search for the perfect beach destination in India leads to Goa. The small state located on the west coast of India is one of the most popular tourist destinations
Things to Do
Activities
Entertainment
Sights
Practical Information
Mapusa Goa
A famous town in North Goa, Mapusa is situated 13 kms north of Goa's capital, Panaji. The headquarters of Bardez Taluka, Mapusa lies nearest to all popular beaches in north Goa. The town is also a major transport hub, and home to several residential and commercial establishments.
The town derived its name from the Konkani words "maap" (meaning 'volumes of measure') and "Sa" (meaning 'fill up'). This indicates a venue for measuring and buying goods.
Tourist Attractions in Mapusa:
The spectacular beaches like Anjuna and Chapora, lying nearest to Mapusa are major draw for tourists. Besides, the gentle surf, blue water and appetizing sea food, these beaches allow visitors to explore the exquisite natural beauty of Goa and also offer numerous beach activities.
Most important among the tourist attractions in Mapusa is the Friday Market which sells everything from dried fish, incense, spices, fruits and vegetables to souvenirs and old coins. Another popular buy in the market is the magnificent banana crop from the close by village of Moira. Come Friday morning, and the town wakes up to full activity and vigor when the famous Friday Market at Mapusa begins. A must-visit for anyone visiting Goa, the market also offers an exceptional insight into the lives of locals.
Among other places to see in Mapusa are a number of colonial buildings on the Altinho hill, a temple of Lord Hanuman, and the Church of Our Lady of Miracles. Also known as St Jerome's, the church was originally built in 1594. It is famous for the annual feast held here on the 16th day after Easter. The 800-year old Kansarpal-Kalbadevi temple, located about 14 kms from Mapusa is also a place worth visit.
Access to Mapusa:
By Rail: The Tivim railway station is located at a distance of 12 kms from Mapusa, and provides decent rail links from the town.
By Road: Buses are easily available from Mapusa to reach nearby beaches of Calangute, Baga, Anjuna, Vagator, Chapora, and Arambol and other surrounding areas.
Before you quit, may I help you?
Kindly give us your requirement and our travel expert will help you to plan your tour.
Plan my Trip!