Here's Where You Should Stay in Goa for the Long Weekends in October
The spark of Goa lies in its late night club and beach parties. This is one of the states of India which never sleeps and indeed comes alive at night. Goa has amazing beaches, clubs, restaurants, shopping centers, casinos, churches and everything else that enlivens a soul that never grows old. But if your soul needs a rather slow paced aura for rejuvenation, there are spas and peaceful beaches. There are thrilling water sports too at nominal prices to create the much needed rush in your veins. This October, it is the best time to visit Goa, enjoy the long weekend and amass lifetime memories.
Things to do in Goa
1.Water sports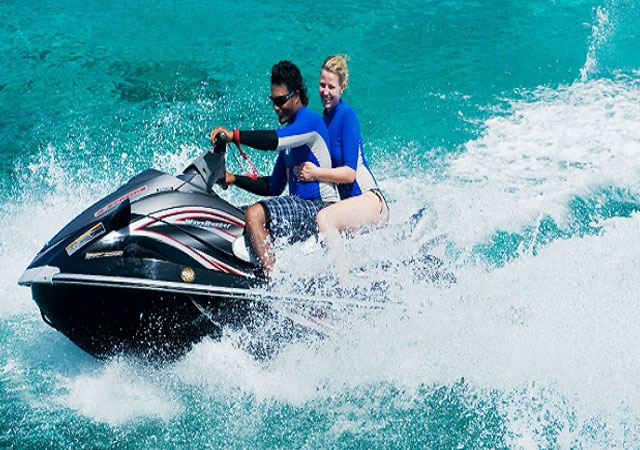 There is a constant rush of adventure sports happening in the famous beaches of Goa like Baga, Calangute, Candolim and many others. The price ranges from Rs 1000 to Rs 1500 for the package which includes all the sports.
2.Casino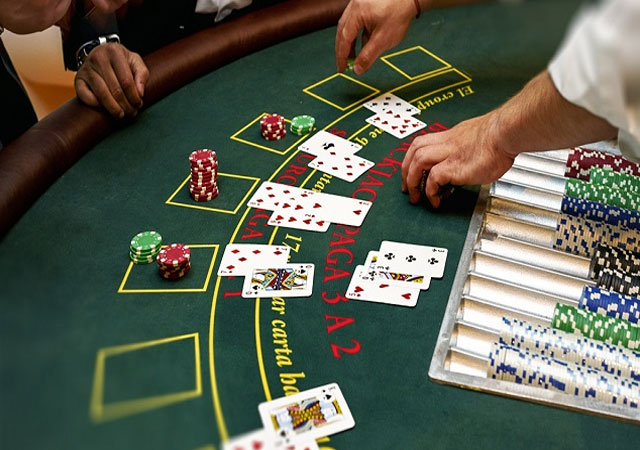 If you want to splurge and have lady luck by your side, you can do wonders in Goa. There are many casinos on cruise with five-star amenities, floating over river Mandovi in South Goa. Some of the best casinos in Goa are Casino Royale, Casino Carnival and Casino pride.
3.Beaches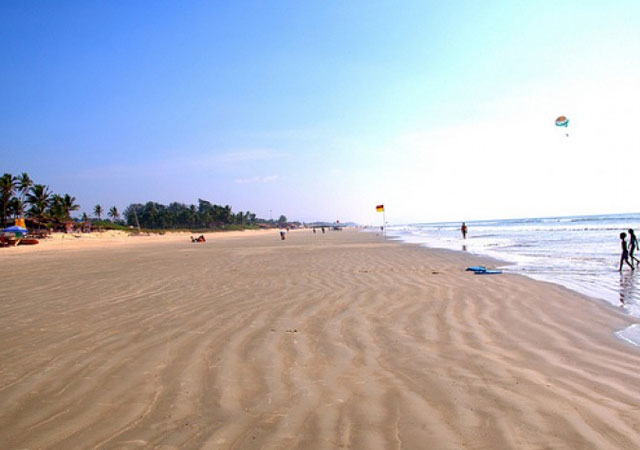 Goa is a queen when it comes to beaches. There are bustling and crowded beaches in Goa, even at night, like Baga, Calangute, Anjuna and others. There are serene and calm beaches even during the day time like Mandrem and Candolim and others.
4.Night Clubs
Doesn't matter if you are looking for a lavish party or something in tight budget, there are many options for the party animals. Love Passion Karma and Cubana are the most happening clubs of Goa.
5.Sightseeing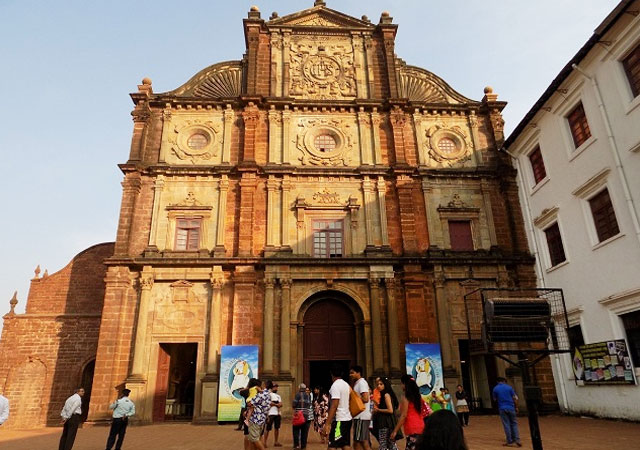 Goa had been under the rule of the Portuguese and they left some beautiful infrastructure for us to cherish like The Se Cathedral. Chapel of Our Lady (a striking white church situated a few meters above the city), Fort Aguada (The fort has some awe-inspiring view of the ocean and woods) and Salim Ali Bird Sanctuary (Indeed a birder's paradise) are just few of many tourist spots worth visiting.
6.Restaurants
Are you a person who perceives food to be life? Good enough! Goa has all kind of cuisines to pamper your taste buds. While you are in Goa, do try some amazing sea-food it offers. You can relax in the beach shacks and treat yourself with enormous variety of foods, be it Indian, inter-continental, Chinese, sea cuisines, North Indian and the list is unending.
Top Places To Stay In Goa
1.The Leela Goa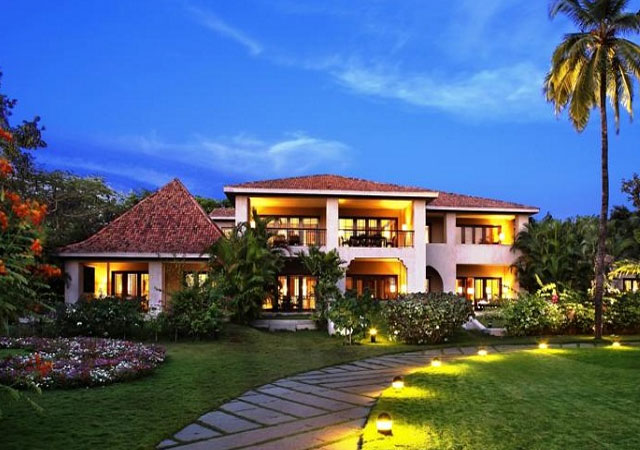 Best thing about this resort is its location, far away from chaos of the city and on the lap of nature and at proximity with Panaji. This resort has 206 luxurious rooms with sophisticated décor, private pool, Gift shops or newsstand, Dry cleaning/laundry service, hair salon, spa, four restaurants, tour assistance, translation services, internet connectivity, private beach, safe deposit box, 24 hour room service, lush green garden and a lot more facilities that would make your trip free from imperfections.
2.Fortune Select Regina
This resort has 102 rooms with contemporary styled interiors equipped with state of the art amenities. Other facilities include conference room, free parking, dry cleaning/laundry service, beauty services, bar/lounge, babysitting or childcare, spa, medical assistance, fitness facilities, pool table, currency exchange, free breakfast, internet connectivity, swimming pool and several others.
3.The Goan Village Resort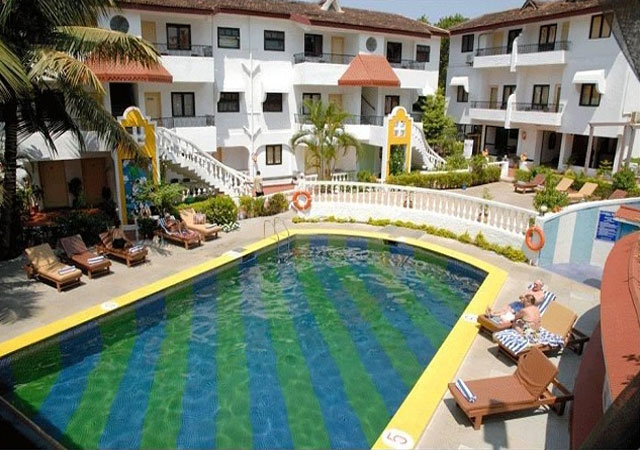 The hotel is located near serene Candolim Beach in North Goa and provides best facilities at unbeatable tariff. The resort has 45 spacious and well furnished rooms. You can avail facilities like Complementary breakfast, free parking, mini bar in room, luggage storage, tv in room, Spa tub, tour assistance, spa services, pool, 24 hour front desk, restaurants, laundry service, fitness facilities and many others.
09
Sep
Posted:
September 9, 2014 Tuesday at 5:22 pm