Goan Rendezvous
Duration: 6Nights / 7 Days
Destinations Covered: Goa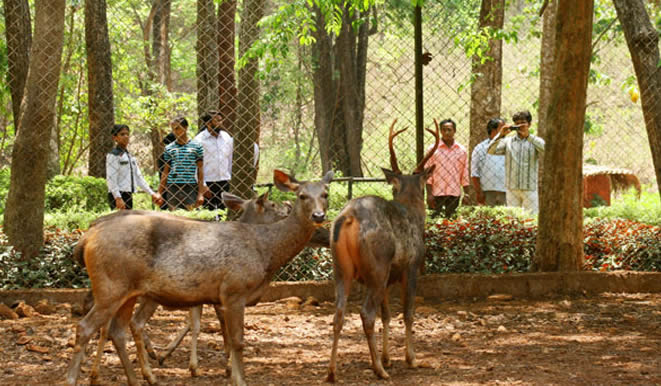 Introduction
Goa, although is a very small state of India, but is one of the most well-known and also is a leading contributor to the tourism industry of the country. Opt for a 7-day trip to Goa, if you want to get to experience the amazing life of Goa. This tour package includes a number of things such as visits to popular churches, wildlife sanctuaries, ancient forts, temples, handicraft emporiums as well as the sandy beaches.
Itinerary
Day 1
Once you arrive at Goa airport or railway station, you will get an assisted transfer to your pre-booked hotel. Goa, one of the most well-known destinations amongst the local and foreign tourists is going to offer you an amazing unforgettable holiday. Day 1 is booked for lazing around the famous sandy beaches of Goa such as Calangute beach, Dona Paula beach, Baga beach etc.
After a great day at the beach, it is time to taste the lip-smacking local Goan delicacies such as the prawn balchão and vindaloh. Some seafood preparations that you must taste are prawns, lobsters, crabs and oysters. Do not miss the pickles. Stay overnight.
Day 2
Post breakfast, you are going to explore the ancient and magnification churches of Goa along with the other popular tourist attractions. Some of the main churches that today you are going to cover are Chapel of St Francis Xavier, The Church of St Francis of Assissi and The Basilica of Bom Jesus. Other attractions, which you must not miss, are some temples that are architectural marvels- Shri Ramnath Temple, Shri Mahalsa Temple and Shri Saunsthan Goudpadacharya Temple. Stay overnight.
Day 3
On the 3rd day of the tour, post breakfast, you are going to visit the ancient forts of Goa that are as popular as the Goan churches are a reminder of the Portuguese times, one such very well-known fort is the Aguada Fort. If you are one of those who loves indulging in water spots, then you can halt go to the Dona Paula Beach and try your hands at water skiing and scuba diving. Stay Overnight.
Day 4
After breakfast, your day is booked for exploring the wildlife of the region. A major part Goa is covered by forests. In this state of India, there is a total of six wildlife reserves. You must not miss visiting the popular ones Bondla Wildlife Sanctuary, Mahavir Wildlife Sanctuary and Cotigao Wildlife Sanctuary. During the night, visit the shacks sprinkled around the beaches. Here you will get the taste of the dizzying nightlife of Goa. Stay overnight
Day 5
After breakfast, you are going to take a day- trip to the ancestral village of Goa. It is a small Goan village, which has been there from past 100 years. This village is situated at Loutolim in the southern part of Goa on a small hill and is around 10 kms away from Margao. Evening at leisure. Overnight stay.
Day 6
On day 6, have your breakfast and move out of your room to visit the various handicraft emporiums of Goa. The handicrafts of Goa are extremely famous. Today, you can do some shopping for souvenirs and gifts. You will get products made of sea shell, clay, bamboo and coconut shell. The evening is free for leisure activities. Stay overnight.
Day 7
7th day is the last day of tour and it is free for doing the activities of your interest. Have your breakfast and so whatever you want to. You can indulge in water sports, can enjoy sunbathing , take a leisure walk, can simply relax at the shacks along the beach, can explore the remaining attractions or can shop at the flea market.
After dinner, get an assisted transfer to the air or railway station for your onward journey.
Highlights
Fun activities at the popular Goa beaches like Baga and Calangute
Taste the lip-smacking seafood and local Goan delicacies
Visit the popular Goa churches like The Church of St Francis of Assissi
Visit the famous temples like Shri Ramnath Temple
Guided tour of Aguada Fort
Explore the wildlife of the region by visiting the popular wildlife reserves like Bondla Wildlife Sanctuary
A day trip to the ancient Goan village, located in Loutolin in South Goa
Taste Goa's nightlife by visiting the shacks along the beaches
Shop at the handicrafts emporium of Goa