Home
>
Goa Hotels & Resorts
Filter by :
Category
All Hotels
Beach Hotels

(1)

Budget Hotels

(13)

Heritage Hotels

(2)
City Area
All Hotels
Anjuna Beach

(2)

Anjuna Beach Resorts

(2)

Calangute Beach

(11)

Calangute Beach Resorts

(12)

Candolim Beach

(3)

Candolim Beach Resorts

(4)

Cavelossim Beach

(1)

Cavelossim Beach Resorts

(1)

Miramar Beach Resorts

(1)

Panaji

(1)
Two Star Hotels in Goa
2 star hotels are a perfect option for that kind of a traveler who is looking for a comfortable stay but does not have a huge amount to pay for it. GoaTrip has a number of this category of hotels on their list if you any kind of restrictions regarding your budget. At absolutely economical rates, suitable for your pocket, you can enjoy a pleasant stay. The guests can avail rooms with modest furnishings, round the clock room service, attached bath, TV with a cable connection, telephone, may be a dining option and so on.
List of Two Star Hotels in Goa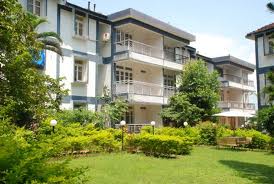 Beira Mar Alfran Resort
Saunta Waddo, Baga, Calangute Goa, India

Rooms: 100
Distance from Airport: 44 Km
Distance from Railway Station: 21 Km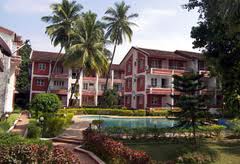 Carmo Lobo Resorts
Sequeria Vaddo Opp Candolim Health Centre | Opp Candolim Health Centre, Bardez 403515, India

Rooms: 30
Distance from Airport: 42 Km
Distance from Railway Station: 22 Km
Panjim Inn
E-212, 31st January Road, Fontainhas, Panaji, Panaji, Goa, 403001 India

Rooms: 24
Distance from Airport: 60 Km
Distance from Railway Station: 35 Km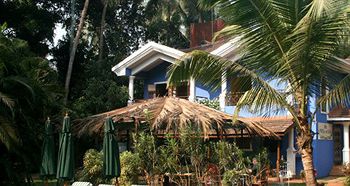 Presa di Goa
353/1, Arais Wado, Nagoa, Bardez, Calangute, Goa - 403517 India

Rooms: 11
Distance from Airport: 44 Km
Distance from Railway Station: 21 Km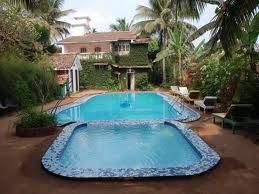 Cavala Seaside Resort
Saunta Vaddo | Saunta Vaddo , Calangute, Baga 403516, India

Rooms: 30
Distance from Airport: 45 Km
Distance from Railway Station: 26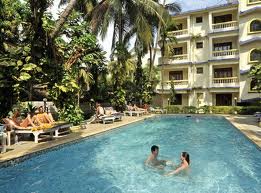 Colonia De Braganza
Calangute, Behind Venessa Theatre, Goa- 403 708

Rooms: 65
Distance from Airport: 44 Km
Distance from Railway Station: 21 Km
Don Joao Resort
Sorranto, Anjuna, North Goa, Anjuna - North Goa, Goa, India

Rooms: 48
Distance from Airport: 45 Km
Distance from Railway Station: 25 Km
Lotus Inn
Zor Vaddo, Anjuna - Vagator, Bardez , North Goa

Rooms: 16
Distance from Airport: 47 Km
Distance from Railway Station: 29 Km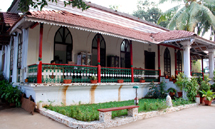 Villa Bomfim
Baga Road. Calangute, Bardez, Goa.India 403516

Rooms: 35
Distance from Airport: 45 Km
Distance from Railway Station: 25 Km
Anna-Bella Apartments
Cavelossim Beach, Goa, India

Rooms: 4
Distance from Airport: 35 Km
Distance from Railway Station: 14 Km